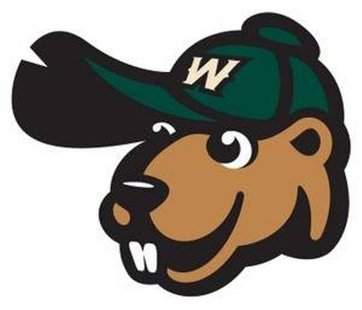 WISCONSIN RAPIDS, WI (WRIG-WOODCHUCKS) - The Wisconsin Rapids Rafters would capitalize on three Wisconsin Woodchucks errors, including one in the ninth, to take Friday night's contest 5-4.
With Derek Peake on second and one out in the ninth, Michael Herman hit a ground ball to shortstop. Cody Semler's throw to third base to get the lead runner took a bad hop, skipping past Madison Carter and allowing Peake to score. The Rafters were the walk-off winners, improving to 1-1 as the Woodchucks would fall to the same record.
Wausau native Adam Kramer pitched an outstanding six innings for the Woodchucks in his season debut. The right-hander allowed three runs, only two of which were earned, recording six strikeouts while only walking one. Kramer would not factor in the decision as he exited with the game tied at three.
Rafters starter Greg Maisto was excellent for the Rafters through the first five innings. The left-hander allowed only one run through the first five innings before the Woodchucks struck in the sixth. After a leadoff walk to Madison Carter and a single by Garrett Rucker, Maisto was pulled in favor of Mike Mestdagh. Matt Tellor then lined a ball into center that scored Carter and gave the Woodchucks a 2-1 lead. Later in the inning with the bases loaded, Mestdagh uncorked a wild pitch, scoring Rucker and putting the 'Chucks on top 3-1.
After the Rafters took a 4-3 lead in the bottom of the seventh, the Woodchucks would come back to tie it up in the eighth. With runners on first and second and two outs, Jimmy Correnti hit a single to left field that brought home Matt Tellor. The game would remain tied at four until the bottom of the ninth when the Rafters recorded the walk-off victory.
The series will head to Wausau tomorrow night for game two. First pitch at Athletic Park is scheduled for 6:35 with post-game fireworks planned.