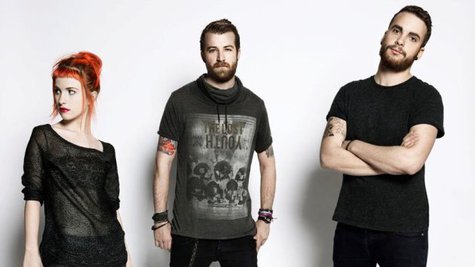 Back in April, Paramore posted a rather unusual video for their single " Still into You ," a cut from their recently-released self-titled album. The clip featured the group hanging out in a large mansion where they ride bicycles, dance with ballerinas and set off fireworks on the lawn. On Friday, the band released a behind-the-scenes video explaining that the clip's unique concept came from director Isaac Rentz .
"Isaac really wanted to portray what love feels like instead of what it looks like," said frontwoman Hayley Williams in a video interview . "Because everyone has seen the music video with like, the guy and girl and they kiss, and to be honest I'm not really trying to be like that in the video."
Paramore is currently on tour overseas, but the band will return to North America for an appearance at the Voodoo Music + Arts Experience in New Orleans, LA, on November 1.
Copyright 2013 ABC News Radio