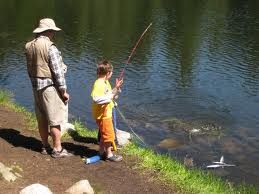 IRMA, WI (WSAU) - A missing fisherman was found alive and well Friday night near Irma, but he's probably wishing someone else had found him.
Lincoln County's Recreation Deputy located 17-year-old Cheemoua A. Vang after friends reported him missing. He was fishing near Grandmother Dam west of Irma. The deputy found Vang walking along Highway 107, and he provided a fishing license as identification.
When the group was reunited, the deputy noticed his friends called him by another name. That's when Vang admitted he gave a false name to the officer earlier. Vang was hiding his identity because he was wanted by Marathon County authorities for obstructing an officer and driving without a license. Now, he will be cited for fishing without a license. The 19-year-old man who drove the fishing group was also cited for not having a drivers license.