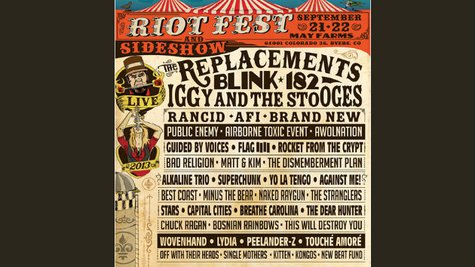 Riot Fest producers have scored an eclectic list of rockers to perform at the Colorado edition of their event, which is scheduled to take place September 21-22 at May Farms in Byers.
The festival will feature a headlining set by recently-reunited 80s rockers The Replacements , as well as performances from Blink-182 , Iggy and the Stooges , Rancid , Brand New , Airborne Toxic Event , AWOLNATION and Capital Cities .
Tickets are available now, with two-day passes starting at $79.98. To see the complete artist roster and purchase tickets, head over to RiotFest.org .
Copyright 2013 ABC News Radio