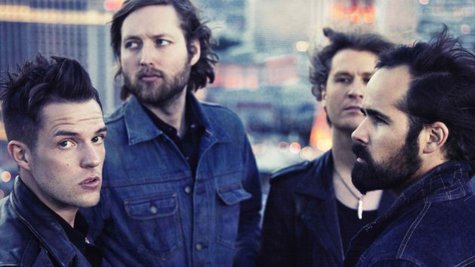 The Killers have revealed that they've already starting working on new material for their next studio album. Drummer Ronnie Vannucci says that the group has already recorded a few new tracks, one of which includes a collaboration with Anthony Gonzalez of M83 .
"[We've recorded] not just demos [but] real recordings," he tells NME . "We have our engineer, and we're working with a couple of surprise guests, in the producer capacity. Some of it is sounding really cool."
The Killers are currently out on tour promoting their fourth studio album, 2012's Battle Born . That album debuted at the #3 spot on Billboard 200 albums chart, selling 113,000 copies its first week out, according to Nielsen Soundscan.
Copyright 2013 ABC News Radio