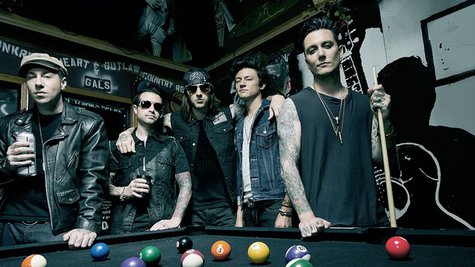 A venged Sevenfold has now confirmed the title and release date of their sixth studio album. Hail to the King, produced once again by Mike Elizondo , will be in stores August 27.
The night before, on August 26, A7X will play a free show as a "thank you" to their fans at the Hollywood Palladium. Better still, you'll be able to win tickets; the band will reveal how in the coming weeks.
Hail to the King is the follow up to Avenged Sevenfold's 2010 #1 album Nightmare , which produced three smashes: the title track, "So Far Away" and "Welcome to the Family."
Copyright 2013 ABC News Radio