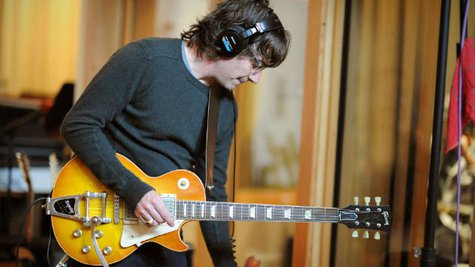 If you're hoping to see Stone Gossard out on the road performing tracks from his recently released second solo album, Moonlander , it doesn't look good for you. The Pearl Jam guitarist says that while he's happy that the album is released, he's doesn't expect to put together a tour to promote it anytime soon.
"I don't have any plans to do any dates," he tells Rolling Stone . "I think that making the record is one thing but going out and playing shows is another. I may have the opportunity to do that, but I think I'm going to weigh that out as we go along."
Gossard adds that he may change his mind if he sees that Moonlander is selling well, but he feels that it's a bit of a longshot. "I think if there's a big outcry for Moonlander live dates, I'll respond," he notes. "If the record is climbing the charts -- I'm saying this laughing -- I think that some of that will dictate if there's an opportunity to do some songs."
Copyright 2013 ABC News Radio