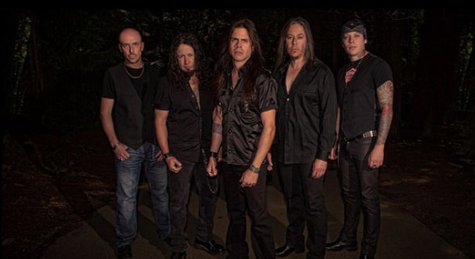 According to Billboard.com , Queensryche has signed a new, worldwide record deal with Century Media Records and is set to release an album on June 11, their first with new singer Todd La Torre .
If you've been following the band over the last year or so, you know it's become an increasingly messy legal situation. In late spring 2012 the band fired singer Geoff Tate , and both sides immediately began trying to legally prevent the other from using the Queensryche name. In an unusual legal move, the presiding judge in the case issued an order that until the legal wrangling has been completed, both sides are allowed to call their bands Queensryche.
Confused yet? It gets better: Geoff Tate has formed another version of Queensyche, with Rudy Sarzo (formerly of Quiet Riot ), Rudy's brother Robert Sarzo and former AC/DC drummer Simon Wright . This version of Queensryche also has a record deal and is set to release a record later this year.
Further confusing Queensryche fans everywhere, Queensryche with Todd LaTorre is hitting the road this week, and Queensryche with Geoff Tate is following suit on April 6.
Copyright 2013 ABC News Radio