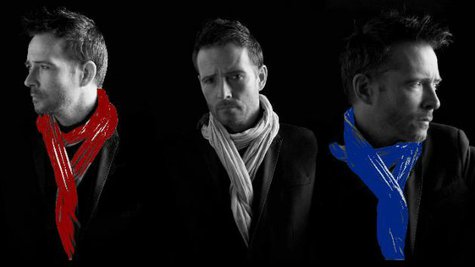 Scott Weiland insists that he's still the lead singer of Stone Temple Pilots , despite the fact that the band released a one-sentence statement last week saying that they have "officially terminated" him as their frontman.
"There are some issues that have to be worked out with STP," Weiland tells SPIN . "But they're the same issues that have been going on since the end of the last tour. Nobody in the band can be fired. No one's ever fired anybody, and no one's ever quit the band."
The singer adds that the announcement of his dismissal has affected him deeply. "[STP] really have been together a long time, and I'm proud of that," he explains. "I really do like those guys, and it hurts my feelings when we aren't getting along, because I view them as family."
Weiland is currently out on a North American tour performing STP's first two albums, 1992's Core and 1994's Purple , with his new solo band, The Wildabouts .
While STP's future is uncertain, Weiland has said that he plans to release a solo album with The Wildabouts sometime in the near future.
Copyright 2013 ABC News Radio