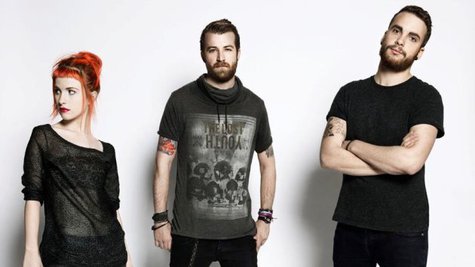 If you can't make it to Austin, Texas to see Paramore perform tracks from their new self-titled album at this year's South by Southwest festival next week, try hanging out in your living room. The band will be making a couple of TV appearances playing cuts from the upcoming release, due in stores on April 9.
Paramore will drop by ABC's Jimmy Kimmel Live! on April 11 for a performance on the show's outdoor stage, followed by a visit to TBS' Conan on April 30. More appearances will be announced soon.
In other Paramore news, the band recently announced the first batch of North American tour dates in support of their self-titled album. That outing kicks off on April 25 at the Bayou Music Center in Houston, Texas. Visit Paramore.net for the full itinerary.
Copyright 2013 ABC News Radio