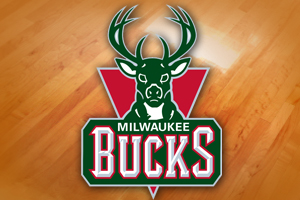 MILWAUKEE, WI (WSAU) The Milwaukee Bucks lost a chance to gain some ground in the N-B-A playoff race, after losing at home to Dallas last night 115-to-108. The Mavericks pulled away with a 39-to-12 run in the second-and-third quarters. And then 36-year-old Vince Carter sealed the victory by scoring 11 of Dallas' final 17 points – including a trio of three-pointers. Carter scored 23 off the bench.
Monta Ellis scored 32 for the Bucks, who could have moved to within a game-and-a-half of Chicago for the Number-five playoff spot in the East. But Dallas had an even greater sense of urgency, as they're in danger of missing the Western Conference playoffs for the first time in a dozen years.
The Mavericks' victory kept them three games behind the Lakers for the eighth-and-final spot in the West. It also gave Dallas a four-game winning streak.
Ekpe Udoh had a season-high 14 points for the Bucks, who lost only their second game in their last eight. They'll play at Washington tonight.