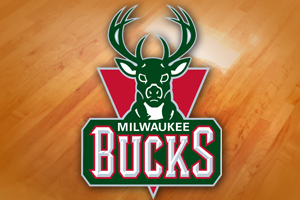 WASHINGTON DC (WSAU) The Milwaukee Bucks came back from 20 points down in the third quarter last night – but they were out-scored late, and they lost at Washington last night 106-to-93.
The Bucks were down 66-46 early in the third quarter when they went on a 32-to-9 run and led by three going into the final period. But Trevor Booker and John Wall combined for 17 points in the fourth quarter, as Washington out-scored Milwaukee 31-15 in the final 12 minutes.
Bucks' center Larry Sanders was ejected with 2:45 left when he was called for a charging foul, and he gave a thumbs-up sign to all three officials. Sanders said afterward he was frustrated with a lot of things.
Wall had 23 points, 10 assists, six rebounds, and four steals. Monta Ellis led the Bucks with 26 points and eight assists. Brandon Jennings was held to single-digit scoring for the second straight night with eight points. But he had 10 assists, as Milwaukee lost its second straight.
Bucks' coach Jim Boylan noted that he his team played four times in five nights which included games on both the West and East coasts – and to go 2-and-2 in that stretch is quote, "not the end of the world."
The Bucks will host Miami tomorrow night. The Heat have a 20-game winning streak.