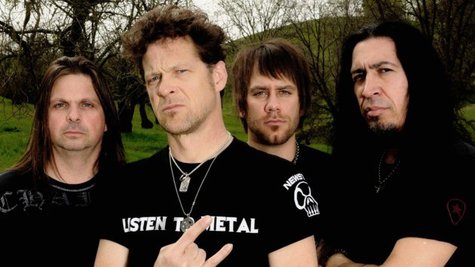 Mike Mushok is keeping busy while Staind is on hiatus. The guitarist has just announced that he's joined Newsted , a new band fronted by former Metallica bassist Jason Newsted .
"Staind is taking a break for a while, so when Jason asked if I was interested in joining them to record an album and play on the upcoming tour, it was perfect timing," said Mushok in a statement. "All I could say was, Hell yeah! I'm totally down for this."
We'll get our first chance to hear Mushok shred with Newsted when the band drops their first full-length album, which is expected to be released early this summer.
Copyright 2013 ABC News Radio