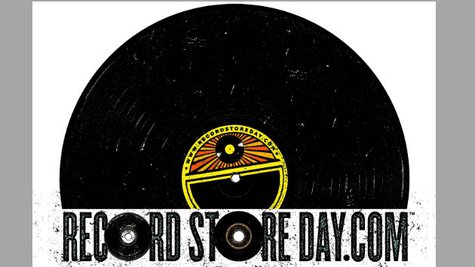 You can add Aerosmith and Mad Season to the list of artists who will be taking part of next month's Record Store Day.
On April 20, Aerosmith will release their first three albums for the initiative: 1973's Aerosmith , 1974's Get Your Wings and 1975's Toys in the Attic . All the albums will be available on 12" vinyl and feature audio that has been newly remastered from the original source tapes.
Meanwhile, Mad Season -- the all-star collaboration that included late Alice in Chains frontman Layne Staley and Pearl Jam guitarist Mike McCready -- will be dropping an expanded version of the of the band's only studio album, 1995's Above . The double 12" vinyl release will include the original album, as well as three songs from the band's unfinished second album with new lyrics and vocals by former Screaming Trees singer Mark Lanegan . The record also includes a previously unreleased instrumental, "Interlude," and a remixed version of Mad Season's cover of John Lennon 's "I Don't Wanna Be a Soldier."
Each Record Store Day, a variety of artists release limited-edition album reissues, new singles and rare and unreleased materials -- all on vinyl -- to support independent record stores.
Copyright 2013 ABC News Radio