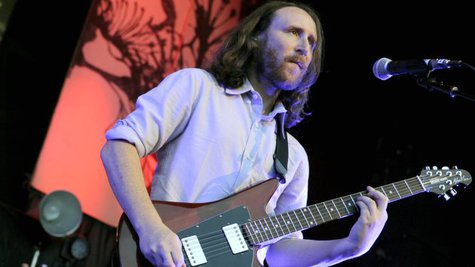 Last Tuesday, a photo showing Incubus guitarist Mike Einziger posted a photo on his Twitter account of him standing next to Pearl Jam frontman Eddie Vedder , along with the message, "In the studio with my girl and Eddie Vedder, recording strings for Pearl Jam's new album." The pic prompted a number of media outlets to report that Einziger would be contributing to PJ's upcoming album.
On Friday, Einziger once again took to Twitter to clarify his post -- which has since been removed -- and let everyone know he isn't working with Pearl Jam on their album. He tweeted , "So media outlets, please stop announcing that I am playing on @pearljam new album. NOT TRUE."
Noisecreep reports that it's Einziger's girlfriend, violinist Ann Marie Simpson , who will be featured on Pearl Jam's upcoming album and that the guitarist just stopped by the studio to watch her record with the band.
Copyright 2013 ABC News Radio