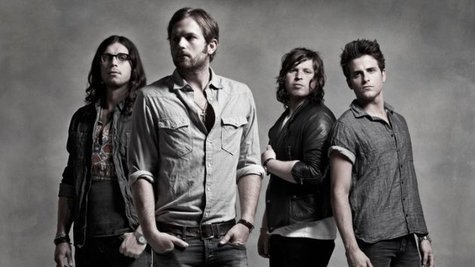 Good news for Kings of Leon fans: bassist Jared Followill has revealed that the band will drop their sixth studio album later this year.
Speaking with NME , Follow says that fans can expect the release to hit stores sometime in September, and that the new tracks will sound similar to their earlier work.
"I thought we were going to make a really mature album but I'm amazed how youthful it sounds," he notes. "It's like a mix of [our 2003 debut album] Youth and Young Manhood and [2007's] Because of the Times ."
The band's previous release, Come Around Sundown , made a big splash on the charts when it was released in 2010. It debuted at #2 on the Billboard 200 album chart, selling more than 184,000 in its first week, according to Nielsen Soundscan.
Copyright 2013 ABC News Radio