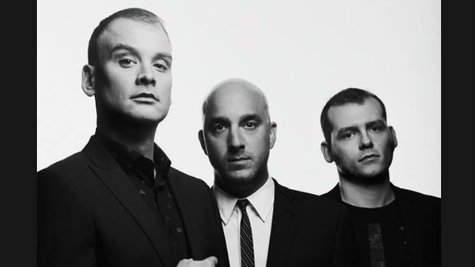 Frontman Matt Skiba says that Alkaline Trio 's upcoming album, My Shame Is True , was inspired by a recent breakup with his ex-girlfriend.
"I went through a lot since the last record and this one, like going straight out of a gnarly divorce into a really great, beautiful relationship that came to an end just as we started writing My Shame Is True ," he tells SPIN . "I just wrote this one more as like a love letter to my ex-girlfriend or an apology note set to music."
Skiba adds that despite their separation, he's remained "very close" with his ex-girlfriend and that she's the leather-clad motorcycle rider featured on the cover of My Shame Is True . "Like any good breakup there's never a clean break," he explains. "You go back and forth and try and fix it and you're still hooking up or whatever. So this record represents that sort of confusion and pain and at times relief and happiness that sometimes blows up in your face."
While My Shame Is True won't hit stores until Tuesday, the group's label, Epitaph Records, is currently offering a stream of every track from the upcoming album on their YouTube channel .
Copyright 2013 ABC News Radio