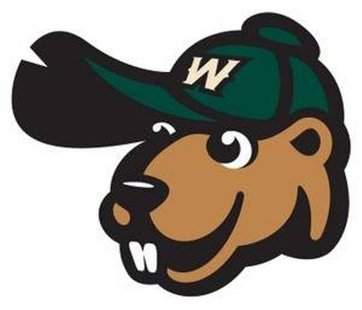 Woodchucks Add Gator Trio to Roster
WAUSAU, WI (WSAU) The Woodchucks 2013 roster continues to grow this week as the team welcomes three freshman from the University of Florida. Parker Danciu, Christian Dicks and Brady Roberson will all look to gain valuable experience in the Northwoods League this summer, coming off their first seasons of college ball.
Danciu, a left-handed pitcher out of Delray Beach, FL, enjoyed a very successful high school campaign at West Boca High School. As a senior he went 4-4, with a 1.47 ERA and totaled 52 strikeouts in 43 innings.
He was ranked in the top 500 players in the country by Perfect Game. As a junior he pitched a five-hit shutout in the Class 5A final to help lead his team to their first ever state championship and finished that year with an 8-1 record, a 2.10 ERA and 56 strikeouts.
In limited action out of the bullpen so far this year for the Gators, Danciu has compiled a 2-0 record with a 5.23 ERA and 6 strikeouts in 8 appearances.
Fellow Gator teammate, outfielder Christian Dicks, also enjoyed an extremely successful high school career. His senior year, he helped Providence High School capture the Class 3A state title. That season he hit .384, scoring 33 runs, driving in 21 RBI and stealing 17 bases.
His effort got him named a Louisville Slugger All-American and a MaxPreps Small Schools All-American. He was ranked No. 47 in the outfield nationally by Perfect Game.
This following his junior year where he hit .424 and belted 8 home runs. He also holds the school career record for doubles, triples and stolen bases.