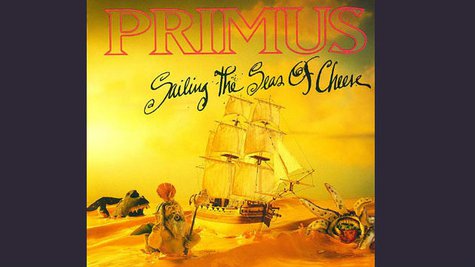 If you've ever wanted to ask Primus frontman Les Claypool or guitarist Larry LaLonde a question, here's your chance. The pair will be hosting a live webcast to discuss the deluxe edition of their 1991 major-label debut album, Sailing the Seas of Cheese , due out May 21.
The forthcoming package includes a remastered version of the original Primus album, along with three previously unreleased bonus tracks: two live recordings from the band's 2012 3D Tour and a Bassnectar remix of "Here Come the Bastards."
The webcast will take place on Monday at 6:40 p.m. ET at Grateful Dead singer/guitarist Bob Weir 's TRI Studios in San Rafael, California. You can join the audience online at TRIStudios.com/Watch .
Copyright 2013 ABC News Radio