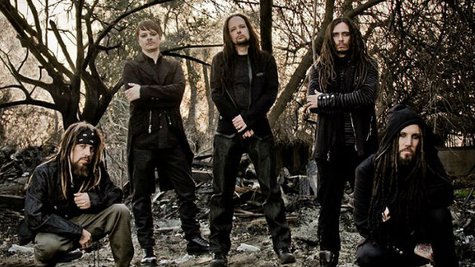 Korn recently announced that founding guitarist Brian "Head" Welch has rejoined the band for their next album. Welch says that when the invitation came to reunite, he knew that it was the right time to get back together with the band.
"There's a time of separation, and there's a time to go get yourself right, and there's a time to reconcile, and the time just landed in our laps and all of us knew it," he told reporters at the fifth annual Revolver Golden Gods Awards on Thursday night. "It was meant to be. Everything's forgiven, you know, and we all said stupid stuff back in the day, and we were all going through struggles. Now we're back and…better than ever."
Guitarist James "Munky" Shaffer adds that the recording sessions with Welch have been going well, and that they've already recorded a large number of tracks for the band's upcoming eleventh album.
"We just play so tight together, it's incredible how when both of us are playing it just sounds like a giant wall of sound," he notes. "There was just a lot of creativity [in the sessions] and we recorded 20 songs. Hopefully we'll get it out by August or by the end of the summer."
Copyright 2013 ABC News Radio