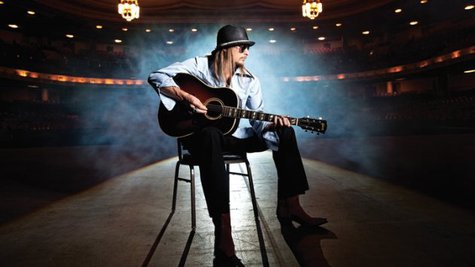 If you've ever dreaming of hitting the road with Kid Rock , here's your chance. The singer has partnered with Jim Beam to launch the Mix for Kid Rock Contest, where you can be Rock's personal bartender for three dates on his upcoming Best Night Ever Tour and receive a $10,000 prize package.
"Kid Rock has helped make Jim Beam's decades-long music legacy even stronger," said Jim Beam Master Distiller Fred Noe in a statement. "We figure it's time to pour him a drink or two, and we need our fans to help us make Kid Rock's perfect cocktail. It's a tough job, but somebody's got to do it!"
To enter the contest, just submit an essay of 250 words or fewer to JimBeam.com/Music/Kid-Rock , explaining why you deserve the honor of serving Rock cocktails. You've got to be at least 21 to enter. The contest ends on June 7, and a grand prize winner will be chosen on June 24.
Copyright 2013 ABC News Radio