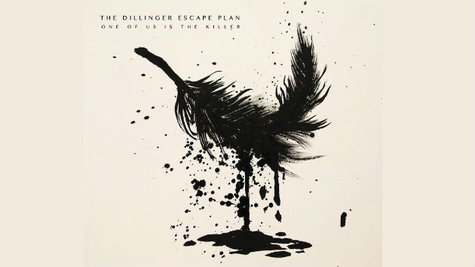 If you can't wait to check out The Dillinger Escape Plan 's fifth studio album, One of Us Is the Killer , you're in luck. Pitchfork.com is currently streaming every song from the release on its website.
Frontman Greg Puciato recently told Noisecreep that the upcoming release will feature some "really aggressive" riffs that were influenced by old punk and hardcore records. "It's not a blatant hardcore record or anything like that," he explained. "I actually think this is the most all over the place and weirdest record we've ever written."
One of Us Is the Killer will arrive in stores on Tuesday, and features 11 new songs. Here's the track list:
"Prancer"
"When I Lost My Bet"
"One of Us Is the Killer"
"Hero of the Soviet Union"
"Nothing's Funny"
"Understanding Decay"
"Paranoia Shields"
"CH 375 268 277 ARS"
"Magic That I Held You Prisoner"
"Crossburner"
"The Threat Posed by Nuclear Weapons"
Copyright 2013 ABC News Radio