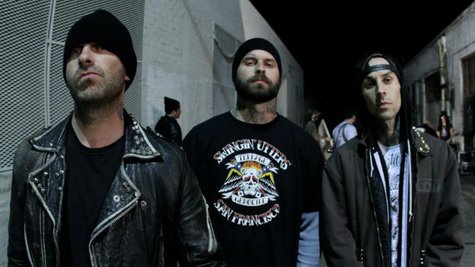 Transplants drummer Travis Barker says that the band's upcoming album, In a Warzone , will feature some heavier themes than their previous releases.
"It's probably a bit harder than some of our other albums, a lot more straightforward punk rock album," he tells Billboard in a video interview. "It's up and down like every Transplants album. There are songs that make you want to smack the s**t out of somebody and there are songs that are just good driving songs."
In a Warzone will arrive at all the usual outlets on June 25. You'll get your first taste of the new songs performed live when the band hits the road with Rancid for a co-headlining North American tour next month. That outing kicks off on June 11 at The Fillmore in Detroit MI. Visit TheTransplants.com to view the full itinerary.
Copyright 2013 ABC News Radio