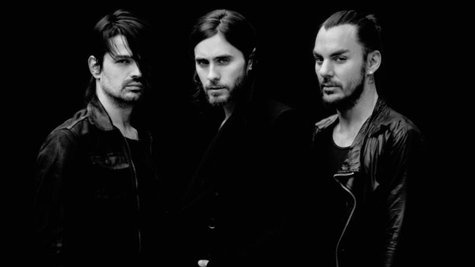 Frontman Jared Leto says he feels 30 Seconds to Mars ' recently-released album, Love Lust Faith + Dreams , is the beginning of a new musical direction for the group.
"This album is a new chapter," he tells Rolling Stone . "It feels like a new band, like we let go a lot of the past. It's not just a rock record -- it's more expansive, it digs deeper. It gets a lot more involved."
Leto adds that he's happy with the band's new sound, which is "more focused and decisive" than the group's previous three albums. "I feel like we've made the best album of our lives, hands down, because we've learned a lot about who we were," he explains.
30 Seconds to Mars will be promoting Love Lust Faith + Dreams when the band drops by TBS' Conan on Wednesday night.
Copyright 2013 ABC News Radio