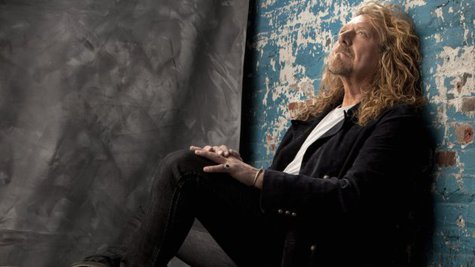 The temporary restraining order Robert Plant recently obtained against a female fan has now been made permanent. TMZ reports that Alysson Billings was ordered by a judge on Wednesday to stay at least 300 yards away from the former Led Zeppelin singer for the next three years.
According to the website's original report , Plant stated in court documents that the 40-something-year-old Billings believes she's in a relationship with the rock legend even though they've never met. Plant claimed Billings has been sending flowers and leaving hotel keys for him and shows up at his concerts all over the world.
The veteran rocker also suggested that Billings' obsession with has taken a more ominous turn since he began dating his current girlfriend, singer/songwriter Patty Griffin . In the court documents, Plant alleged that Billings had been sending him increasingly threatening messages like, "Your betrayal with another woman stabs my mind" and "This woman is literally evil for you...I cannot, will not, shall not live this way anymore."
Billings originally was required to stay 100 yards away from Plant, but the new ruling ups the distance threefold.
Copyright 2013 ABC News Radio