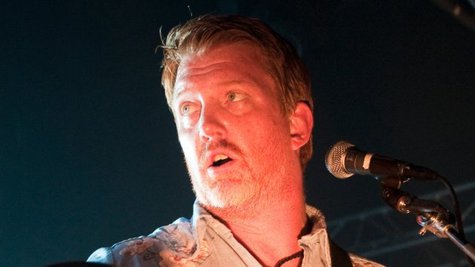 Josh Homme wants you to know that he's not a bad guy. The Queens of the Stone Age frontman says that during his musical career he's had to make difficult decisions which have led people to get the wrong impression of him.
"I think people believe I'm some kind of evil dictator sometimes," he tells British GQ magazine . "Sometimes hard decisions have to be made and sometimes wonderful decisions have to be made. What is that root of [our upcoming album …Like Clockwork ] is that you can't run away."
…Like Clockwork will arrive in stores on June 4. Homme notes that the upcoming release will be a reflection of what the band has been through since their previous release, 2007's Era Vulgaris .
"All I really care about is that I'm being honest and I'm real and I'm coming from a real place," he explains. "I think the best thing you can do, if you're blessed enough to do this for year after year, is to tell where you're at, what you know and ask about what you don't know. That can make you pretty f**king vulnerable but I think you just have to let it all go and let what happens, happens."
Copyright 2013 ABC News Radio