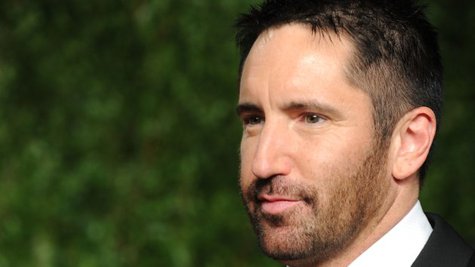 Nine Inch Nails is now part of the Columbia Records family. On Tuesday, frontman Trent Reznor revealed that his band would be joining the record label's roster, and that the group has a new album headed our way.
"I've been less than honest about what I've really been up to lately," said Reznor in a statement. "For the last year I've been secretly working non-stop with [ How to Destroy Angels band mate] Atticus Ross and [British record producer] Alan Moulder on a new, full-length Nine Inch Nails record, which I am happy to say is finished and frankly f**king great."
While the band has yet to announce an official release date for the upcoming album, it is expected to arrive in stores sometime later this year.
You'll be able to hear some of the new songs performed live when the band hits the road on a massive world tour this summer. Nine Inch Nails' first concert -- featuring the new lineup of Reznor, longtime NIN collaborator Robin Finck , ex- King Crimson guitarist Adrian Belew , Alessandro Cortini , and Telefon Tel Aviv 's Josh Eustis and Ilan Rubin -- will be an appearance at Japan's Fuji Rock Festival on July 26. The group's first show in North America will be on August 2 at the Lollapalooza festival in Chicago, IL.
Copyright 2013 ABC News Radio