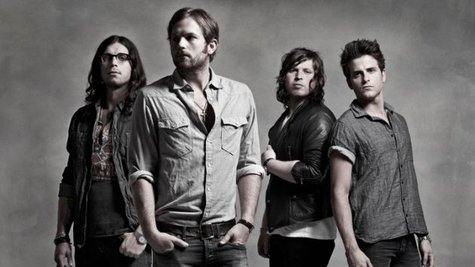 King of Leon fans can expect the group to head for familiar territory on their upcoming sixth album. During a recent Q&A session with fans on Twitter, bassist Jared Followill revealed that the group's new material will sound like their earlier work.
Jared tweeted , "Vibe/feeling [of the new album] could be compared to the first couple. It's much more musically complicated though, so I'd have to say the last 2." When asked if he had a favorite amongst the new cuts they've been creating, the bassist replied , "The ones I'm most proud of are the hardest to play. So it's hard to say."
While a release date for the new album has yet to be announced, Followill has previously stated that he expects it to be released sometime in September.
Copyright 2013 ABC News Radio