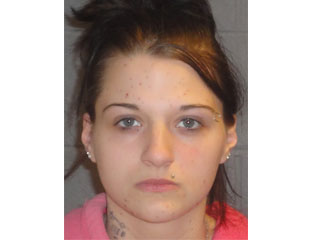 ANTIGO, WI (WSAU) - The woman found guilty of injecting morphine into a 12-year-old Antigo girl is going to prison.
21-year-old Nicole Lee Bessert will spend 3 years in prison, followed by 3 more years of extended supervision and then 2 more years of probation.
Judge Fred Kawalski found Bessert guilty of child abuse, contributing to the delinquency of a child, false imprisonment, and intimidating a victim. Bessert forcibly injected dissolved morphine pills into the girl while accomplice Erikka Vancos held her arm. Bessert and Vancos asked the 12-year-old if she wanted to try it, and the girl refused. They injected her anyway.
The criminal complaint says the victim broke out in hives, became tired, dizzy, and unable to walk. She also had swelling of her fingers.
Vancos has already been sentenced to probation for her part in the crime.