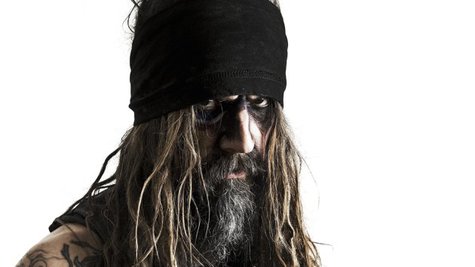 Rob Zombie gives fans a taste of what it's like to be on tour in the band's new video for his cover of Grand Funk Railroad 's "We're an American Band," which is featured on the singer's fifth solo album, Venomous Rat Regeneration Vendor .
The three-minute video features a number of random behind-the-scenes moments showing Zombie and his band making a bunch of pit stops at a number of stores and restaurants while out on the road, mixed with footage of the group performing the song live.
Zombie recently told ABC News Radio while he isn't a fan of doing cover songs, he decided to include "We're an American Band" on the release because of its message. "We never play cover songs, but I want to this time just because we do so much touring it would just be fun to have it," he explains. "I needed a song that I could relate to and that song is basically a song about being an American band and touring and life on the road, and we certainly could relate to that. So, you know, it worked out good."
You'll get your chance to hear the song performed live when Zombie hits the road with Korn this weekend. Dubbed the Night of the Living Dreads Tour, the North American trek begins on Sunday at the Grand Sierra Resort in Reno, NV.
Copyright 2013 ABC News Radio