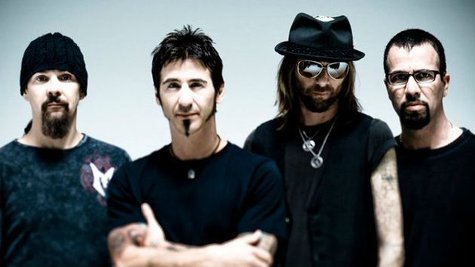 Good news for Godsmack fans: the band is in Florida working on their follow-up to 2010's The Oracle .
The group revealed they've begun the songwriting process for their next studio album by posting a picture on their Facebook page that features the guys gathered together in a parking lot, along with the caption, "That's right mother f**kers!! We are in FL writing for the next album!"
In other Godsmack news, a release date for frontman Sully Erna 's silver-screen debut has been posted on IMDb.com . Army of the Damned , a feature-length horror film which features Erna in a leading role, will arrive in theaters starting January 15. The film's plot revolves around "a group of small-town cops" who are being filmed for a reality TV show. Erna plays one of several police officers in the flick who has to fight for his life after the group responds to a dangerous domestic disturbance call.
Copyright 2013 ABC News Radio