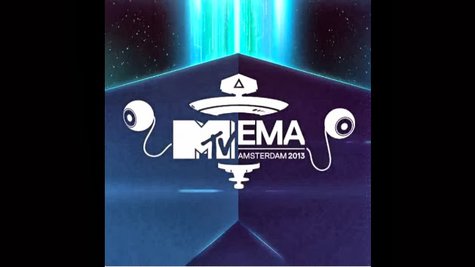 MTV has secured a stellar lineup for the 2013 MTV Europe Music Awards, which takes place tonight at the Ziggo Dome in Amsterdam. Kings of Leon , The Killers , Imagine Dragons and Fall Out Boy are among the artists who will take the stage at the event, while 30 Seconds to Mars frontman Jared Leto is on the list of presenters.
As usual, the nominees are mostly pop, hip-hop and R&B artists, but there are a few rock acts in the mix, most notably Green Day and 30 Seconds to Mars, who scored three nods each, the most of any rock acts.
Green Day and The Killers will do battle with Black Sabbath , Kings of Leon and Queens of the Stone Age for Best Rock, in addition to facing off against No Doubt , Linkin Park , Paramore , Garbage , fun. and The Black Keys for Best World Stage. Green Day will also compete with a number of pop stars for the honor of Best Live.
30 Seconds to Mars is up for Biggest Fans, Best Video for "Up in the Air" and Best Alternative, the latter of which includes Arctic Monkeys , Fall Out Boy and Franz Ferdinand .
Other nominees include Imagine Dragons and Bastille , who will compete against each other for Best New and Best Push. In addition, Daft Punk is up for Best Electronic and Best Song for their smash hit "Get Lucky."
Check out the full list of nominees at MTVEMA.com . You can watch the show live at 6:30 p.m. ET on MTV.
Copyright 2013 ABC News Radio
Get More: EMA 2013 , Full Episodes