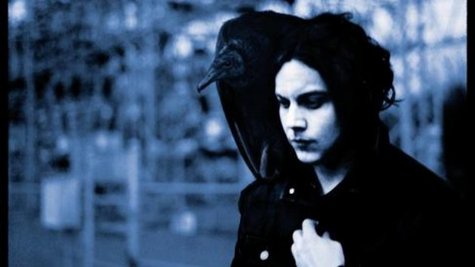 Jack White 's Third Man Records has launched a campaign to help the homeless in his hometown of Nashville, TN.
The ex- White Stripes singer is offering fans the chance to trade turkeys -- or items equivalent to the cost of a turkey -- for a free seven-inch vinyl single of their choice during the record label's Great Third Man Turkey Drive, which will benefit the Nashville Rescue Mission , a non-profit organization that provides support to homeless people in Nashville.
Third Man Records will be accepting donations from now until November 26, with the goal of securing 1,000 turkeys for the Mission's annual Thanksgiving dinner. If you can't get to the store to donate a turkey, you can donate a number of canned goods and clothing items, all of which will need to add up to $25 in order to get the free record. A copy of White's vinyl Triple Decker Record , which the singer released in 2010 and which includes The Dead Weather 's "Blue Blood Blues," will be awarded as a grand prize to the person who brings in the most turkeys.
For more information on the Great Third Man Turkey Drive, visit ThirdManRecords.com .
Copyright 2013 ABC News Radio