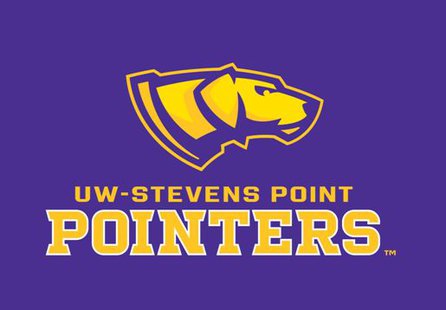 STEVENS, POINT, WI (WSAU) It was a big weekend for UWSP sports. Here are Saturday's stories:
The #19 ranked volleyball team continued their winning ways as they head to the NCAA D-3 Finals. The Pointers knocked off #4 ranked St. Thomas in four sets. The Tommies had won 40-41 matches on their home floor. UWSP fell behind again as they dropped the first set before taking the next 3. Alison Davis had 15 kills and Alexis Hartman handed out 46 assists.
The Pointers face Hope College in the opening round of the national quaterfinal on Thursday in Holland Michigan.
The UWSP womens cross country team is headed to the NCAA D-3 championships earning an at-large bid after finishing fourth in the Midwest Regional on Saturday. It's the first trip to the nationals since 2010 and the 16th trip in program history. The championship meet is Saturday in Hanover Indiana.
The Pointer men's & women's hockey teams remain unbeaten after Saturday's action. The men scored six goals in the final two periods in a 6-4 win over St. Marys in Winona, Minn. Scott Henegar & Garrett Ladd scored twice. The women went to 5-0-1 & 2-0 in the WIAC with a 5-4 win over River Falls. Cassandra Salmen scored the game winner just nine seconds into overtime. Allie Tanzer had two goals in the win. Jenna Beilke-Skoug had 33 saves.
The mens basketball team beat Lawrence 99-73 at the Quandt Fieldhouse. Trevor Hass had a creer high 33 points. He shot 13-17 and also had a team high 7 rebounds. The Pointers play at Madison Edgewood tonight.
The womens basketball team won both of their games over the weekend at the Pointer Tip-Off Classic incuding Saturday over Martin Luther 81-48. Jamie Destache, Lauren Anklam & Joann Wolfenburg had 13 apiece off the bench. It was the 600th career win for Pointer coach Shirley Egner. The Pointers return to action Thursday night hosting St. Thomas.
The football team finished their season with a victory over UW-Stout 19-14 in Menominee. The Pointer defense had four interceptions in the game. Jesse Vervelde had four field goals. The team finished the season at 5-5 and a 3-4 mark in the WIAC.