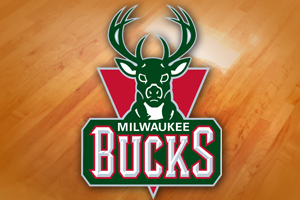 MILWAUKEE, WI (LEARFIELD-WSAU) The Milwaukee Bucks will try to end a five-game losing streak tonight, when they host Portland. The Trail Blazers have won seven straight, while the Bucks have been using make-shift lineups and a short-handed bench due to injuries.
It has given unknowns like Nate Wolters a chance to jump in and prove themselves. Wolters, a second-round rookie from South Dakota State, was pressed into action after point guards Brandon Knight and Luke Ridnour both got hurt. Wolters has logged the second-longest minutes on the Bucks with just over 32 -- highly unusual for a second-round rookie. And he's carried himself well, with the N-B-A's second-best assist-to-turnover ratio with four-point-six.
Wolters has started seven of Milwaukee's nine games. He leads the team with just over five assists a game, while averaging just over eight-and-a-half points and three-and-a-half rebounds. Wolters has had some exciting moments as well. He had a pair of steals from LeBron James, scored 14 against Boston, and had eight rebounds in a win over Cleveland.
Wolters says he learns something new each game -- and he's making the most of his opportunity, because he knows he'll return to the bench once Knight and Ridnour get healthy.