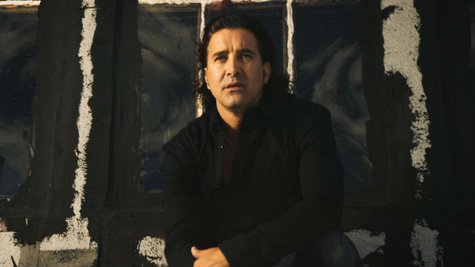 Creed frontman Scott Stapp has posted a lyric video for " Slow Suicide ," the first single from his upcoming second solo effort, Proof of Life . In the three-minute clip, which you can see at Yahoo! Music, the song's lyrics flash across the screen while photos of the singer fade in and out of the frame.
Stapp says he came up with idea for "Slow Suicide" after spending some quality time with his friend, The Exies singer Scott Stevens . "Anything we put into our lives that is bringing negativity at any level into our lives is slowly killing us," he tells Yahoo! Music. "I had that epiphany as we were writing that it was slow suicide because there was a choice I made in all those areas in continuing that behavior or letting it go, as difficult as it may be."
Proof of Life will arrive at all the usual outlets on November 5. It features 11 new songs that were inspired by Stapp's recent memoir, Sinner's Creed , in which he discusses his upbringing, his time with Creed and his ongoing battle with addiction.
Copyright 2013 ABC News Radio