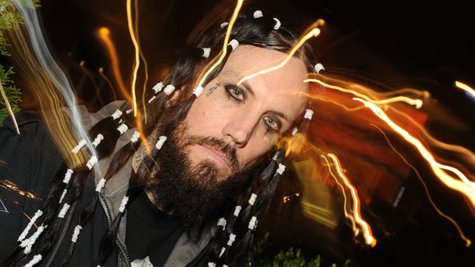 While Brian "Head" Welch is happy to be reunited with his Korn band mates, the guitarist says he had to quit the band in 2005 in order to escape the group's self-destructive bad habits.
"I couldn't be around people killing themselves anymore," he tells Billboard . "As far as people doing cocaine or just drinking themselves into a crazy alcoholic and watching people's lives slip away, I can't be around that. It was really dysfunctional and unhealthy, so I just needed to get away from that."
Welch notes he's enjoying the group's new chemistry on their latest release, The Paradigm Shift . "It seems like we've been given another chance to live and breathe and really appreciate and be so thankful for what we do," he explains. "We're so pumped up about this record, and the songs [in concert] are just blowing up."
You'll get your chance to see the band perform new tracks live when they head out on the road with their old friend Rob Zombie next month. Dubbed the Night of the Living Dreads Tour, the North American trek begins on November 3 at the Grand Sierra Resort in Reno, NV.
Copyright 2013 ABC News Radio