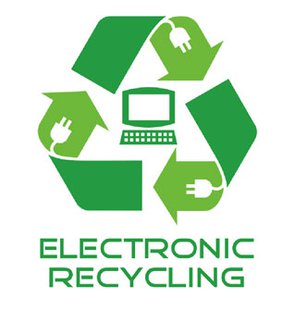 WAUSAU, Wis. (WSAU) - If you have some old electronic junk taking up space in your home & garage, this would be a good weekend to clean up. That's because an area organization is accepting e-cyclables both today and tomorrow.
The Good News Project in Wausau normally accepts just about anything with a power cord on Fridays from 9-to-5. Four times a year, they also open on Saturday, and this is your lucky weekend if you've been putting off that cleaning project.
Good News Project's Toni Schmitt says they have a small list of things they cannot accept like large appliances and fluorescent bulbs, but there's a lot they can take from you and keep it out of the landfill. "televisions, computers, stereos, microwaves, just about anything with a power cord with the exception to the rule being we do accept dehumidifiers. Though it has a power cord, it also has freon in it, and it's one of the things with freon in it that we accept."
It does cost a small amount to dispose of the items. "Thirty cents a pound is the charge for all of our electronics, and the dehumidifiers are a flat rate of twenty dollars."
Once Good News Project gets your electronic junk, they work with other recyclers to separate the materials and reuse them. "We take everything apart, remove the plastics from the metals, and make sure nothing ends up in a landfill & on a barge anywhere."
The Good News Project is at 1106 5th Street in Wausau.
(The interview with Toni Schmitt can be heard in our Newsmakers Interview podcast section, here.)
What is acceptable:computers, laptops, monitors, mice, keyboards, printers, scanners, fax machines, copiers, any size TV, microwave ovens, phones, cellphones, just about any electronic device with a cord
What is NOT acceptable:liquids, paints, chemicals, large appliances, batteries, fluorescent bulbs, newspapers, cardboard, aluminum cans