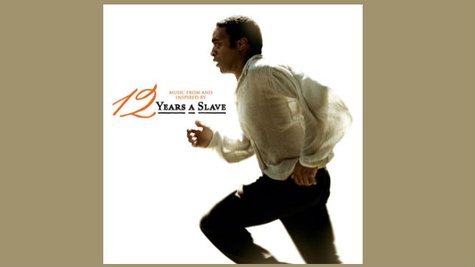 Chris Cornell and Alabama Shakes are among the artists who contribute tracks to the official soundtrack album inspired by the upcoming drama, 12 Years a Slave , and now you can check out their contributions online for free. Every track from the upcoming release is currently streaming at RollingStone.com .
The Soundgarden frontman has written an original song called "Misery Chain" for the project, which includes some additional vocals by singer/songwriter Joy Williams . Cornell says he was inspired to write "a hundred different songs" for the album, but settled on "Misery Chain."
"I was moved by this film and the story in a way that transcends any film experience I have ever had," he explains in a statement. "Compassion, basic human rights and love must be our priorities above race, religion or commerce. Every generation needs a reminder of that simple idea."
Alabama Shakes chose to cover a classic jazz track for the release, "Driva' Man," because of its central message. "The focus of the track is about an enslaved person reaching 'quittin' time' while also trying to please the overseer to avoid getting beaten," says frontwoman Brittany Howard in a statement. " 12 Years is one of the most important films we have ever seen and it is important to us to give back some of what the movie has given to us."
The soundtrack album will be released digitally on November 5, followed by a physical release on November 19.
Here's the track list for Music from and Inspired by 12 Years a Slave :
"Devil's Dream" -- Tim Fain
"Roll Jordan Roll" -- John Legend
"Freight Train" -- Gary Clark Jr.
"Yarney's Waltz" -- Tim Fain and Caitlin Sullivan
"Driva Man" -- Alabama Shakes
"My Lord Sunshine (Sunrise)" -- David Hughey and Roosevelt Credit
"Move" -- John Legend feat. Fink
"Washington" -- Hans Zimmer
"(In the Evening) When the Sun Goes Down" -- Gary Clark Jr.
"Queen of the Field (Patsey's Song)" -- Alicia Keys
"Solomon" -- Hans Zimmer
"Little Girl Blue" -- Laura Mvula
"Misery Chain" -- Chris Cornell featuring Joy Williams
"Roll Jordan Roll" -- Topsy Chapman featuring Chiwetel Ejiofor and Cast
"Money Musk" -- Tim Fain
"What Does Freedom Mean (to a Free Man)" -- Cody Chesnutt
Copyright 2013 ABC News Radio