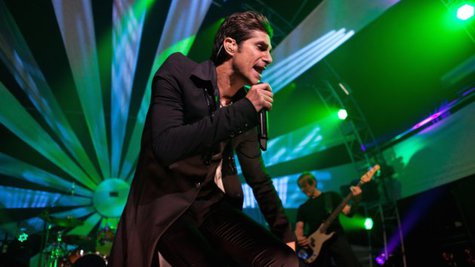 With Jane's Addiction 's world tour now completed, frontman Perry Farrell has turned his attention to a new project. The singer has revealed he's been hard at work on something called Kind Heaven , which he hopes will surface sometime in the near future.
"I could put it together in six to eight months if I had money in my pocket," he tells The Hollywood Reporter . "I don't have the money in my pocket, so we'll see where I go from here. There's no website -- it's way too early -- but Kind Heaven , remember: Kind Heaven ."
While it's unclear whether Kind Heaven will be a solo album or the next Jane's Addiction release, Farrell notes that more information about the project will be released in 2014.
Copyright 2013 ABC News Radio