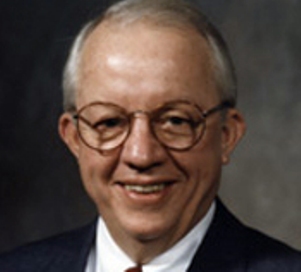 WAUSAU, Wis. (WSAU) - The community says goodbye Tuesday and Wednesday to a longtime Wausau businessman and philanthropist.
Richard Dudley died last Tuesday at his home. Visitation is Tuesday afternoon from 4:00 p.m. to 8:00 p.m. at Brainerd Funeral Home in Wausau. His funeral is Wednesday starting at 11:00 a.m. at St. Michael Parish in Wausau.
Dudley was involved in several successful businesses after serving in World War II, but spent most of them in radio and television broadcasting. He was a salesman and eventual General Manager at WSAU in the 1940's and 50's. Dudley owned and managed broadcasting properties in several states
The Dudley Tower development in downtown Wausau was one of his recent projects. He also stepped forward this past year to help preserve the restaurant and golf course operated by the American Legion in Wausau.
Richard "Dickie" Dudley was 89-years-old.