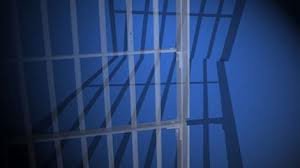 MADISON, WI (WTAQ) - The parents of a Madison man said their son did not get his required medications when he briefly jailed last month, before he allegedly went on a major crime spree.
The parents of 36-year-old James Kruger told the Wisconsin State Journal their son has bipolar disorder, and he was in a manic state while in jail in late August.
A jail official told the paper it's possible that Kruger was not up to date on his meds -- and if that's the case, there's nothing officials could do.
Wednesday, Kruger was indicted by a federal grand jury on a charge of possessing a firearm as a convicted felon. He was held late last month for allegedly eluding an officer in Dane County, and was freed on a signature bond.
Then a week-and-a-half ago, authorities said Kruger allegedly stabbed and wounded a man in Madison, assaulted a Cassville man and took his guns, stole two vehicles, and took a cattle truck owner hostage until the victim got help getting free.
Kruger's parents say their son should have remained in jail the week before when he was first picked up.
Dane County DA Ismael Ozanne said his office made a mistake in not asking that Kruger be jailed on a cash bond. Ozanne blamed a mix-up regarding Kruger's status of a previous probation.
Kruger was picked up again last Monday after a high speed chase following his alleged crime spree.
He's now under a half-million dollar bond in Iowa County, with 16 possible charges pending in Iowa, Grant, and Dane counties.