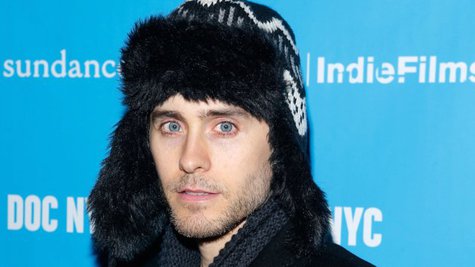 When Jared Leto receives award nominations, it's usually for his music. This time he's been given props for his hairstyle.
In People magazine's Best & Worst Dressed 2013 Issue, the 30 Seconds to Mars frontman is among list of celebrities featured in the Best Hair section. Leto is the only man listed the category, with the magazine giving him the award for Best Ombre, a hairstyle where the hair color fades from dark to light, or vice versa.
As previously reported, Leto will be showing off his acting skills -- and possibly some other award-winning hairstyles -- in the upcoming film Dallas Buyers Club , where he portrays a 1980s transsexual with AIDS named Rayon. The film, which also stars Matthew McConaughey and Jennifer Garner , will arrive in theaters on November 1.
Copyright 2013 ABC News Radio