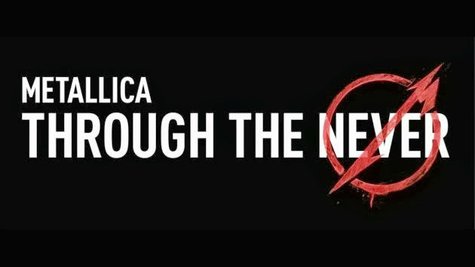 Metallica has steadily revealed details of their long-awaited 3D film, Metallica Through the Never , in a series of behind-the-scenes videos on their YouTube channel over the last month. In the videos, frontman James Hetfield says while the band and actor Dane DeHaan are the main stars of the flick, the massive stage they created also plays a big role.
"The stage itself is such a monstrosity and there's so much stuff going on underneath it," he explains. "If you're under the stage at the wrong time you can be cut in half."
Hetfield adds the stage is full of unusual surprises, including a number of interactive pieces that bring to life artwork from all the band's studio albums. "It's got everything: the crosses pop up, you know, you've got lady justice, a toilet," he says. "It's the Swiss army knife of stages, is what I call it."
Metallica Through the Never will arrive at IMAX theaters across North America for a full week starting on Friday. After the flick has its run in IMAX format, it'll expand into traditional theaters starting October 4.
Copyright 2013 ABC News Radio