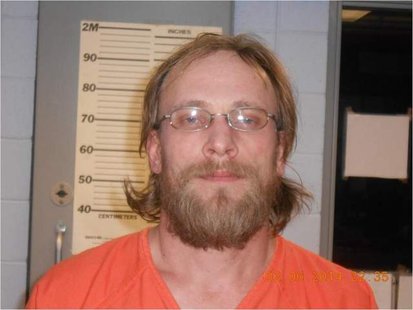 STEVENS POINT, Wis. (WSAU) -- A man from Almond could spend up to 60 years in prison for sexually assaulting a girl under 12 years old.
38-year-old Jeremiah Button waived his preliminary hearing Monday in Portage County court. He's charged with repeated first-degree sexual assault of a child, possession of child pornography, and incest.
Button was arrested after a girl in the Waupaca school system reported the assaults, and the other evidence including child pornography. The girl reported being forced to perform sexual acts on Button, and then being given an I-phone and other gifts to keep her quiet. Button is also accused of giving the girl and her friends marijuana and alcohol, and with having several nude pictures of the two of them together.
When deputies executed a search warrant, they found a secret compartment in his bed with a hidden laptop computer. Button also admitted to investigators having a memory card with inappropriate pictures of young girls including the victim, and admitted to having the victim perform oral sex on him since 2010.
Arraignment is scheduled for 9:30 a.m. April 21st before Portage County Judge Thomas Eagon.