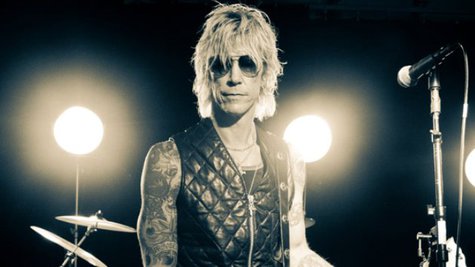 Former Guns N' Roses bassist Duff McKagan will rejoin the band for five shows in South America, Billboard reports.
McKagan, who was a member of GNR from 1985 to 1993, will step in for bassist Tommy Stinson , who is slated to tour with The Replacements during that time. Stinson says this is McKagan's way of being a "good buddy" to leader Axl Rose .
Stinson says McKagan sat in for band rehearsals in Los Angeles last month, and a rep for McKagan tells Billboard that the bassist is looking forward to playing with the group once more. McKagan rejoined the group for three songs at London's O2 Arena in 2010, and two additional shows that December in North America. He also played with other members of the band at the 2012 Rock and Roll Hall of Fame in 2012, though Rose and Izzy Stradlin did not attend.
"It's pretty great to play these songs again, and looking forward to playing some gigs with my pal again," McKagan tells the magazine in a statement. "South America is always a radical place for rock n roll...and I'm honored to be doing this thing, in that place."
McKagan will be holding down the bass for GNR starting April 6 in Buenos Aires, Argentina, and for the rest of the South American tour, including shows in Asuncion, Paraguay on April 9; La Paz, Bolivia on April 12; Recife, Brazil on April 15; and Fortaleza, Brazil on April 17. GNR opens the tour on Tuesday in Florianapolis, Brazil, and also plays April 3 in Porto Alegre, Brazil, with Stinson, who will return to GNR bass duty on May 13 in Bethlehem, Pa.
Copyright 2014 ABC News Radio