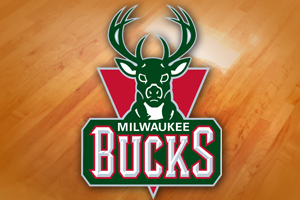 MIAMI, FLA (LEARFIELD-WSAU) The Miami Heat led all the way last night in beating the Milwaukee Bucks, 96-to-77 in South Florida. The Bucks were swept in their season series with Miami for the first time since 2005.
The Heat ruined Milwaukee coach Larry Drew's 56th birthday by holding the Bucks to 43-percent shooting from the floor. The Bucks did out-rebound the Heat 42-to-35, as Miami center Chris Bosh went without a rebound in 26 minutes.
All five Miami starters scored before the first timeout of the game. The Heat led 15-to-7 at that point, and they never let up. They led by 18 at the break and rolled from there. LeBron James had 17 points and eight assists in just 29 minutes of play.
The Eastern Conference-leading Heat won its fourth straight.
Ramon Sessions had 19 points for Milwaukee. Zaza Pachulia pulled down 16 rebounds, as the Bucks dropped their 11th game in their last 12. Bucks' guard O-J Mayo sat out again with a sprained ankle.
Milwaukee is now 14-and-61, one loss away from tying a team record for season defeats. The Bucks will play at Chicago Friday night.