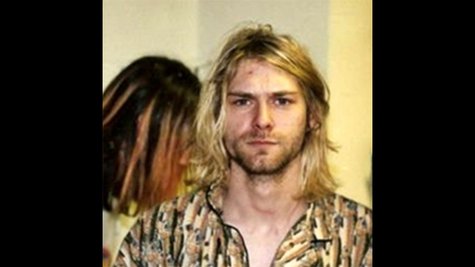 Saturday, April 5 marks the 20th anniversary of the death of Kurt Cobain . In the two decades that have passed, the Nirvana singer, songwriter and guitarist continues to be regarded as the voice of his generation.
His style was raw, passionate, at times off-key but never off-balance. Cobain sang of desperate love, apathy, feelings of disconnection, of being taking advantage of, of taking advantage of others and feeling guilty for it.
That conflict -- inner and outer -- was often what drew listeners in. John Rosenfelder , who worked at Nirvana's record label and knew Kurt Cobain well, tells ABC News Radio that Kurt "was conflicted, self-doubting, ultra confident and completely insecure at the same time. And he wrote about these things. That's what [Nirvana's] universal appeal is."
Unfortunately for Cobain, the conflict was torturous. Even the conflict that arose when Nirvana became hugely successful was painful for Kurt, who had railed against convention and was suddenly part of one of the most popular bands in the world. Rosenfelder says Kurt "couldn't handle the commercial environment he found himself in."
It's doubtful that Cobain would be comfortable with the iconic status he's achieved. The raw, unpolished songs have more than stood the test of time -- they have become anthems for the dissatisfaction of youth, for the rejection of convention and mediocrity. Rolling Stone -- a magazine on which Nirvana appeared on the cover many times, once with Cobain wearing a T-shirt reading "Corporate Magazines Still Suck" -- named "Smells Like Teen Spirit" #9 on a list of the 500 Best Songs . Cobain's identity as an anti-establishment truth-teller -- galvanized in an adolescence and early adult life spent nursing the wounds of his parents' divorce and railing against a society that he felt cast out of -- became a skin that was shed de facto when Nirvana became superstars, however reluctant.
He sought refuge in personal relationships -- most closely with wife Courtney Love and Nirvana bassist Krist Novoselic -- and in drugs. In an old Rolling Stone interview, drummer Dave Grohl says, "[Kurt and Krist] had such a beautiful, unspoken understanding of each other. Those two guys, together, totally defined the Nirvana aesthetic. Every quirk, all the strange things that came from Nirvana came from Krist and Kurt."
Grohl described Kurt as having "a genuine, sweet nature," but also notes he would deal with his inner turmoil by isolating himself.
Though Nirvana issued only three studio albums -- Bleach, Nevermind and In Utero, the latter just six months before Cobain died -- they were the impetus for an entire rock movement. Rosenfelder tells ABC News Radio, "There was a whole scene of artists behind them that had been suppressed by the industry. So when Nirvana broke through of course there were five or six artists behind them that were almost as good and had just as many good songs. And we haven't seen anything like that since. I think that's the big reason Nirvana lasts."
Copyright 2014 ABC News Radio