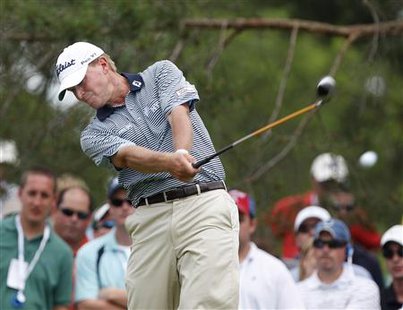 AUGUSTA< GA (LEARFIELD-WSAU) Madison golfer Steve Stricker is tied for 20th after his opening round of The Masters. He shot an even-par 72 yesterday at Augusta National, putting him four strokes behind first-round leader Bill Haas.
Stricker had four birdies, including back-to-back birdies at seven-and-eight. He also had four bogeys, including two-in-a-row on the 11th-and-12th holes. Stricker also bogeyed the par-four 18th.
Amateur Jordan Niebrugge of Mequon is in 94th place, fourth from the bottom after he shot a nine-over-par 81 to start his first career major. He said many of his putts hit the wrong side of the hole. Niebrugge triple-bogeyed the par-three 12th.