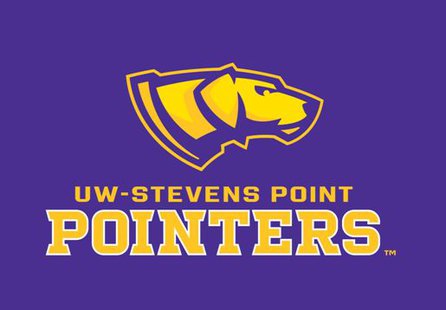 STEVENS POINT, WI (WSAU-UWSP) - Visiting UW-Superior took two both games of a Wisconsin Intercollegiate Athletic Conference (WIAC) doubleheader against the second-ranked UW-Stevens Point baseball team on Sunday at University Field. UW-Superior 8, No. 2 UW-Stevens Point 3 |
Box
Tom Fairbanks was 4-for-5 with two home runs, two runs and six RBI for UW-Superior (11-7, 4-4 WIAC). The senior added a fourth-inning grand slam to a two-run first-inning home run when play started on Saturday. Alex Quinones drove in the other two runs for the Yellowjackets, on a run-scoring single in the third and a solo home run to cap a five-run fourth for the visitors. UW-Superior scored six times off of
Cam Seidl
(Appleton, WI/Fox Valley Lutheran), who took over for
JP Feyereisen
(River Falls, WI/River Falls) and struck out nine over six innings of work. UW-Stevens Point (17-4, 5-4 WIAC) scored all three of its runs in the fourth.
Brandon Kranz
(Waukesha, WI/West) led off the inning with a single to left and scored on
Jimmy Coady
(La Crosse, WI/Aquinas)'s double two batters later. Carlson followed Coady's double with a two-run home run to left center, his second of the season. After the fourth, UW-Superior's Travis Elwood gave up just two hits and did not allow another run. Elwood struck out six in eight innings. UW-Superior 4, No. 2 UW-Stevens Point 3 |
Box
UW-Superior's Damian Wiblin shut down the Pointers after a three-run first inning as the Yellowjackets overcame the early 3-0 deficit by scoring three runs in the eighth.
Bryton Guckenberg
(Trego, MT/Lincoln County) knocked in all three UWSP runs with a double to deep center field in the first, scoring
Riley Spetz
(Sturgeon Bay, WI/Sevastopol), Carlson and Kranz. Wiblin went the distance for UW-Superior and retired 13 straight batters from the third inning into the seventh. Wiblin gave up six hits and two walks, while striking out six in his third win of the season.
Luke Watson
(Appleton, WI/Xavier) gave up just one run on two hits in seven innings for UW-Stevens Point but the Yellowjackets rallied against the Pointers' bullpen in the eighth. With the bases loaded and one out, Sam Holden laced a single to right center, scoring two to tie the score at 3-3. Quinones, the next batter, followed with the game-winning single to right.
Riley Spetz
(Sturgeon Bay, WI/Sevastopol) hit a one-out double in the bottom of the ninth but was left at second base. UW-Stevens Point and UW-Superior have two games remaining from this weekend and weather will dictate if the games are played on Monday, April 14. Updates will be posted on
athletics.uwsp.edu
.